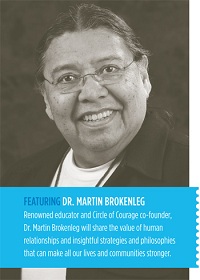 AGENDA
Registration 11:00 am
Luncheon Seating 11:30 am
AGM 1:15 pm
United Way of Winnipeg's Annual General Luncheon and Meeting is a chance for us all to reflect upon and celebrate all we have accomplished together in our community over the past year.
This year's luncheon will feature an inspiring talk with renowned educator and Circle of Courage co-founder, Dr. Martin Brokenleg.
We hope to see you there!